When it comes to luxury real estate, you want more than just a great real estate agent on your side – you want an exceptional team member wholly dedicated to you and your goals. Luxury real estate is a far more lofty industry than ordinary real estate, and luxury realtors must work harder to prove themselves capable of handling the detailed process. These are typically million-dollar homes, after all, and they warrant a realtor who can provide million-dollar service.

Are you on the lookout for a luxury real estate agent but don't exactly know what to look for? Here are some tips to help you confidently choose the best the industry has to offer.
Experience with luxury real estate
What constitutes luxury real estate largely depends on the price tag, but the minimum price for a property to be considered luxury depends on the area. For example, homes in California selling for at least $1 million aren't considered luxury when you take into account the rest of the state's high-end market. In other areas where properties don't typically exceed $10 million values, however, a $1 million home is easily considered luxury real estate. In some areas, homes under $1 million may even qualify depending on the location, size, and amenities.

That being said, luxury real estate is a different experience altogether. As a client, you should always search for agents who are specifically experienced with luxury real estate. Many luxury realtors will describe themselves as luxury specialists and include their most expensive sold properties in their portfolios. Always take a gander at their portfolios and recently sold listings.
Proven networking ability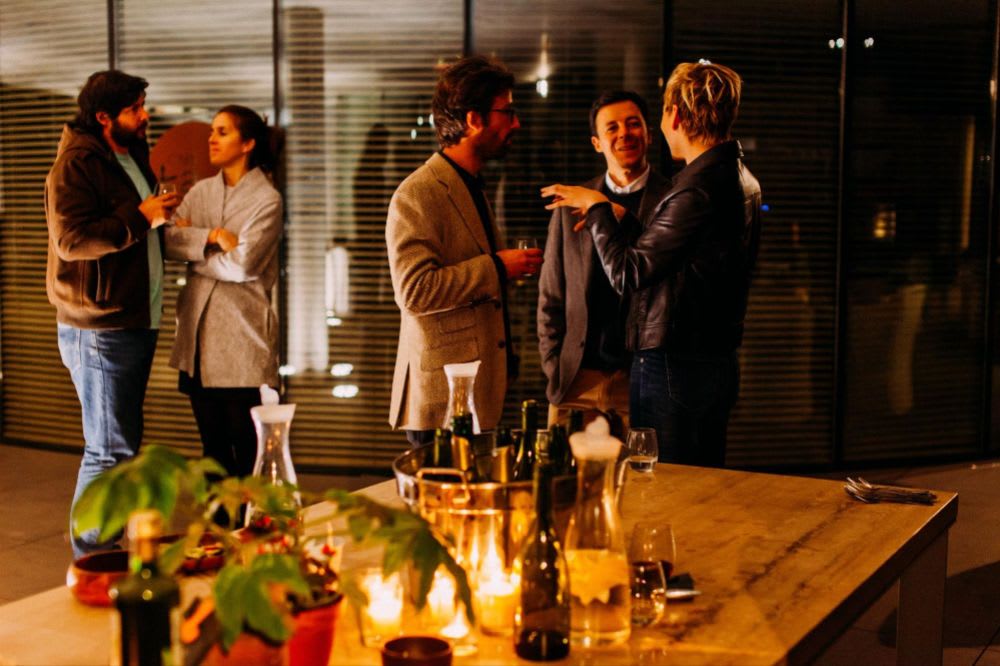 Networking is a given in real estate, but in the case of luxury real estate, realtors need to build connections with affluent organizations and associations, as well as other luxury realtors. Agents involved with country clubs, charities, exclusive organizations, and even sports like golf and horseback riding are able to reach the audience you need. Through these connections, agents can promote your listing if you're selling or get in touch with other agents with homes for sale in Buckhead, Georgia to help you find your perfect home.
There is more to networking than simply knowing the right people, however; dedicated luxury agents actively maintain and engage with their network, strengthening their relationships and keeping an open line of communication throughout their careers.
Exceptional marketing skills
In the case of selling luxury property, a luxury realtor is equipped with the best marketing skills and strategies to ensure you sell your home for top dollar. Successful realtors employ the latest technologies, know how to maximize a home's appeal, and work tirelessly to promote your property. An effective marketing plan may include professionally staging the home, capturing high quality photographs and footage, digital marketing, and hosting an open house. Your agent should also reach out to their network to further increase exposure on your property.
Friendly and communicative
Communication is essential for every real estate transaction, but you want more than an agent who is simply good with words. A luxury realtor needs to be confident, respectful, and accessible, able to take initiative and strive for success no matter the difficulties that may arise. Interview potential agents to gauge their attitude. Are they responsive? Polite? Do they treat you as more than just another business venture? How accessible are they? Will they communicate with you directly, or will an assistant do so on their behalf? Remember that real estate agents work to make your life easier. If you suspect an agent will only complicate the process, it's best you consider other candidates.
Familiar with the local market and neighborhood
The real estate market is always changing, both regionally and nationally. Luxury realtors always keep themselves updated on the local market trends and data, analyzing them in order to understand the current state of the market. With this information, realtors are able to provide their clients with advice on how to approach a new transaction. For example, a seller's market is one in which the demand exceeds the number of available houses for sale, resulting in higher prices and competitive offers among buyers. A realtor can inform clients if a home is reasonably priced or not under these conditions.

An agent cannot afford to stay out of the loop. They should be aware not only of the local market, but also the national market; the state of the real estate industry as a whole can provide agents with a better sense of what to expect in the future. Analyzing trends and predicting potential outcomes is the best way an agent can guide their client in the right direction.

A luxury realtor should also be an expert on the neighborhood itself. They should be able to answer your questions about the area, including local restaurants, the quality and reputation of schools, parks and attractions, and other notable amenities. Most realtors are longtime residents of the area themselves, and should have intimate knowledge of what it's like to live there and the surrounding neighborhoods.
Able to maintain your privacy
Privacy is crucial in luxury real estate, especially when you're selling a multi-million dollar property. An exceptional luxury realtor should always verify the legitimacy of potential buyers, and actively work to protect you and your assets. Keep an eye out for an agent who is committed to discretion, and has access to a private, trusted network of other luxury agents who may be able to connect you with legitimate buyers.

Even if you're buying property, you want an agent who will connect you with trusted sellers and quality homes. Your wants and needs must always be your agent's top priority.

For a Buckhead realtor you can confidently rely on, choose BOULEVARD, a team of talented real estate agents with proven experience in the Atlanta area. They boast a favorable reputation among their clientele and fellow real estate associates, distinguishing them as a dependable, trustworthy team. Whether you're buying or selling, or considering investment property, BOULEVARD will always strive to ensure your needs are met on the path to success. Contact them today!